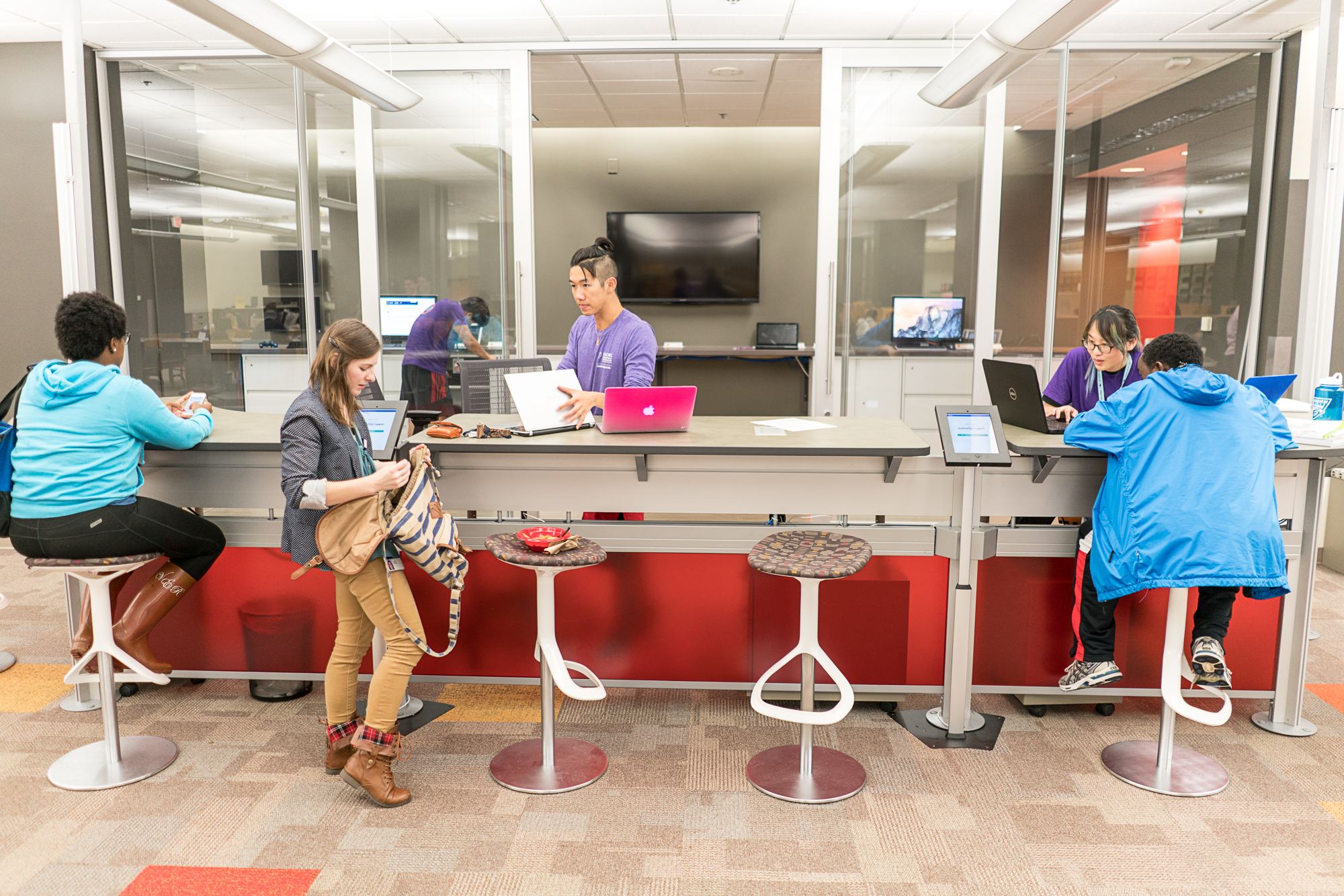 Student Tech Support
---
Student Technology Support (STS) is a free service for Emory students providing technical support and assistance for student-owned devices.
STS operates on a first-come, first-serve basis. Most support requests, such as EmoryUnplugged wireless setups or game console registrations, can be handled relatively quickly. More complicated issues, such as virus and/or spyware removal, may require a computer to be checked-in for repair.

Students will need to have their Emory Student IDs for verification when visiting us for assistance or picking up a computer. 
Configure EmoryUnplugged connectivity on capable laptops and personal devices
Install or reinstall operating systems
Scan for and remove computer viruses and other types of malware
Install a suite of anti-spyware solutions to combat future infections
Assist with general operating system troubleshooting
Install the latest hardware drivers for your machine
Uninstall programs that pose security risks to your computer, including P2P software
Diagnose hardware problems and assist with repairs
Assist most devices not compatible with EmoryUnplugged that are compatible with EmoryGuest
Windows 10 and up
macOS 10.11 and higher
Wireless setup for Linux, Android, and Apple iOS
Game consoles, eReaders, and others for wireless use in residence halls 
Any device not listed, STS will attempt to help, but cannot guarantee service
STS will only work on legitimate finished operating systems (no pirated copies or beta builds).
All machines that are going to be dropped off/checked-in require a power cord.
Students are responsible for backing up their data before devices are brought in. STS is not responsible for any data loss. Please ask us if you need assistance with backing up data.
For check-ins: STS strives to remediate your computer within two to three business days. Serious issues may take longer.
IN-PERSON SUPPORT:
MONDAY - FRIDAY: 10: 00 AM - 6:00 PM
Woodruff Library - 1st Floor
540 Asbury Circle | Atlanta, GA 30322
How to Reach Us:
Walk-up Support:
Visit the Student Technology Support desk Mon-Fri for walk-up assistance. 
Location: Level 1 of Woodruff Library. 
Please note we stop accepting Student Walk-ups for service at 5:30 pm. We also no longer provide virtual support.

After Hours Support
Call the University Service Desk at 404-727-7777 or visit help.emory.edu to report an issue, browse the knowledge base, or chat with support.
Frequently Asked Questions